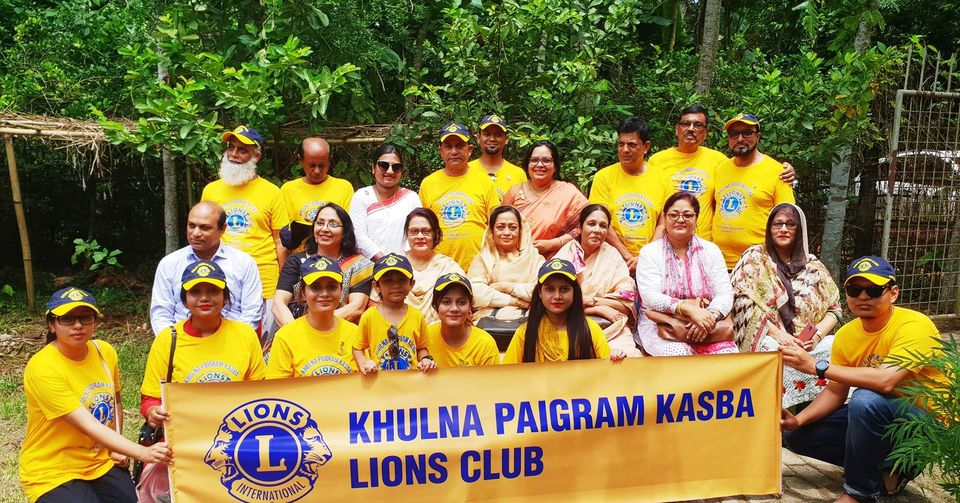 Bellal Hossain
Special Olympics
CA6 – Isame
Ladies and gentlemen,

Good Morning,

Today, I (Abid Habib) am deeply honored to speak about the pride of our community, the Khulna Paigram Kasba Lions Club. This Lions Club embodies the spirit of service, selflessness, and community that is at the heart of the Lions Clubs International organization. It is an organization that has made an indelible mark on our community, and today, we gather not just to celebrate its achievements but to express our profound gratitude.

The Khulna Paigram Kasba Lions Club is a beacon of hope, a source of inspiration, and a catalyst for positive change. Its members, through their tireless dedication and unwavering commitment, have made a significant impact on our community in numerous ways.

Community Service: This Lions Club has been at the forefront of community service initiatives. From organizing health camps and blood donation drives to providing educational scholarships and disaster relief, they have consistently stepped up to address the needs of our community.

Visionary Leadership: The leadership within this Lions Club has been nothing short of visionary. Their ability to identify and address pressing issues in our community and create sustainable solutions has set an example for all of us.

Youth Engagement: The Khulna Paigram Kasba Lions Club recognizes the importance of involving the youth in service activities. Through various youth programs and initiatives, they are shaping the next generation of compassionate and responsible leaders.

Environmental Initiatives: In a time when environmental issues are of paramount importance, this Lions Club has been actively involved in tree planting, clean-up drives, and other environmentally friendly projects to protect and preserve our natural surroundings.

Promoting Health and Wellness: They have made significant strides in promoting health and wellness in our community, whether through free medical camps, awareness campaigns, or initiatives focused on mental health.

Supporting Education: The Khulna Paigram Kasba Lions Club recognizes the power of education in transforming lives. They have consistently supported educational initiatives, providing scholarships and resources to students in need.

Crisis Response: In times of crisis, this Lions Club has been a pillar of support for our community, providing assistance to those affected by natural disasters, pandemics, and other emergencies.

But what truly sets the Khulna Paigram Kasba Lions Club apart is its unwavering commitment to making a difference. It is not merely a club; it is a family of dedicated individuals who understand that service is not just an obligation but a privilege.

As we celebrate the achievements and the pride of this Lions Club, let us also remember that the work is far from over. There are still countless challenges facing our community, and there are still many lives to touch and improve.

I encourage all of us to join hands with the Khulna Paigram Kasba Lions Club in their mission of service. Together, we can continue to build a stronger, more vibrant, and more compassionate community.

In conclusion, let us take pride in the accomplishments of the Khulna Paigram Kasba Lions Club and draw inspiration from their selfless service. They remind us that the power to make a difference lies within each of us. Let us commit to working together to create a brighter, more promising future for our community.

Thank you for your attention, and may the Khulna Paigram Kasba Lions Club continue to shine as a beacon of hope and service in our community.