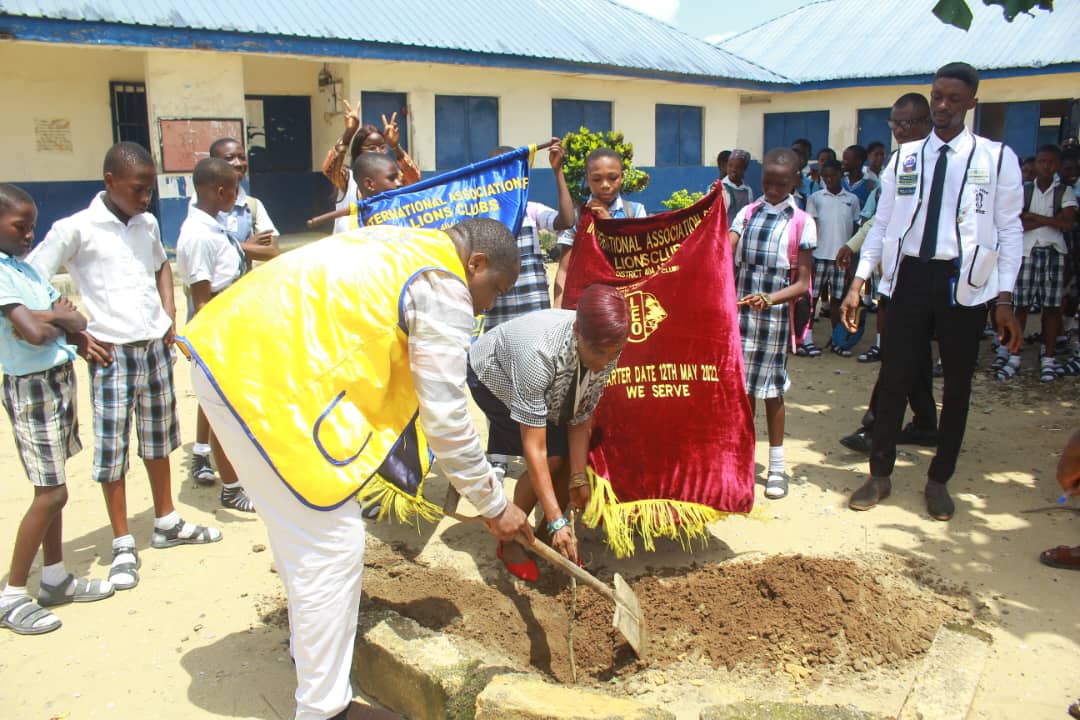 Ekpeyong Joseph
Environment
CA8 – Africa
The Calabar Unique Lions and Leo Clubs jointly marked the World Earth Day Celebration 2023 at the Government Secondary School, Anantigha, Calabar South.

The high point of the event was a tree planting exercise which was carried out by, Students, Teachers , Lions and Leos.

Speaking while flagging off the exercise, the Charter President Lion Dr Godwin Udoh charged both Teachers and Students to ensure they nurture the trees to maturity. He also enumerated the many benefits of the Moringer tree to Man.

Ten trees were planted to serve the over 800 students of the school.

Other activities carried out to mark the celebration include:
Awareness Talk on preserving our environment, and
Collection of plastics for recycling.

In his remarks the Vice Principal of the school Mr. Ekpenyong who represented the Principal appreciated the club's for choosing their school to mark the world Earth Day Celebration.