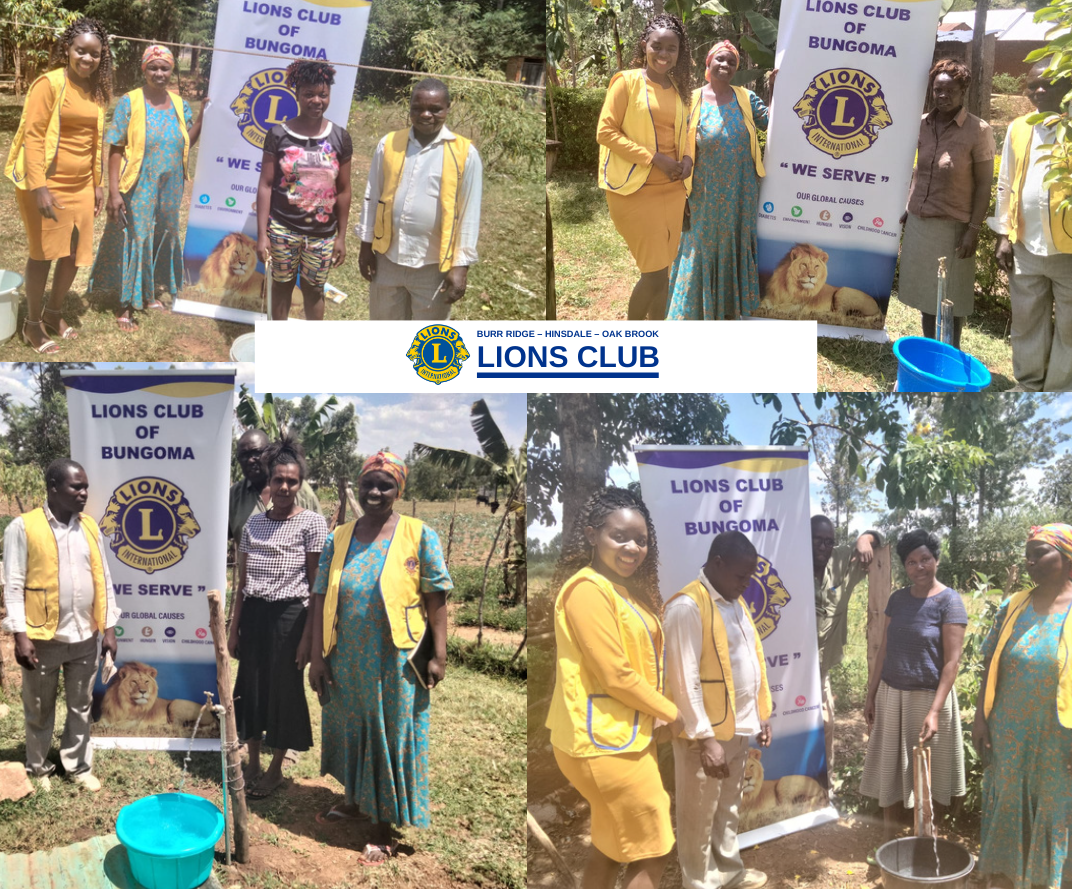 Burr Ridge-Hinsdale-Oak Brook Lions Club
Environment
CA1 – USA
Since 1989, the Burr Ridge-Hinsdale-Oak Brook (BRHOB) Lions Club has been dedicated to improving communities locally and globally through service and volunteerism. We donate to Lions Clubs International Foundation (LCIF) because together, we can respond quickly for a powerful impact.

Here's one of many BRHOB Lions Club LCIF grant projects made possible by an LCIF District and Club Community Impact Grant (DCG). Through the DCG program, our club qualified to receive back 15 percent of the unrestricted contributions our club made to LCIF to fund a project in Kenya. Through our partnership with the Lions Club of Bungoma in Kenya, the US$3,000 DCG provided improved access to water for the children at the Wema Children's Centre in Bukembe. This project is a lifeline for the community since children and adults were previously getting sick from how the water was drawn. The community will learn how to operate and maintain the system so that it runs properly and provides clean water.

BRHOB Lions Club is honored to have participated in this service project and proud to see how LCIF's impact on that service is made possible through donations we make to our foundation.