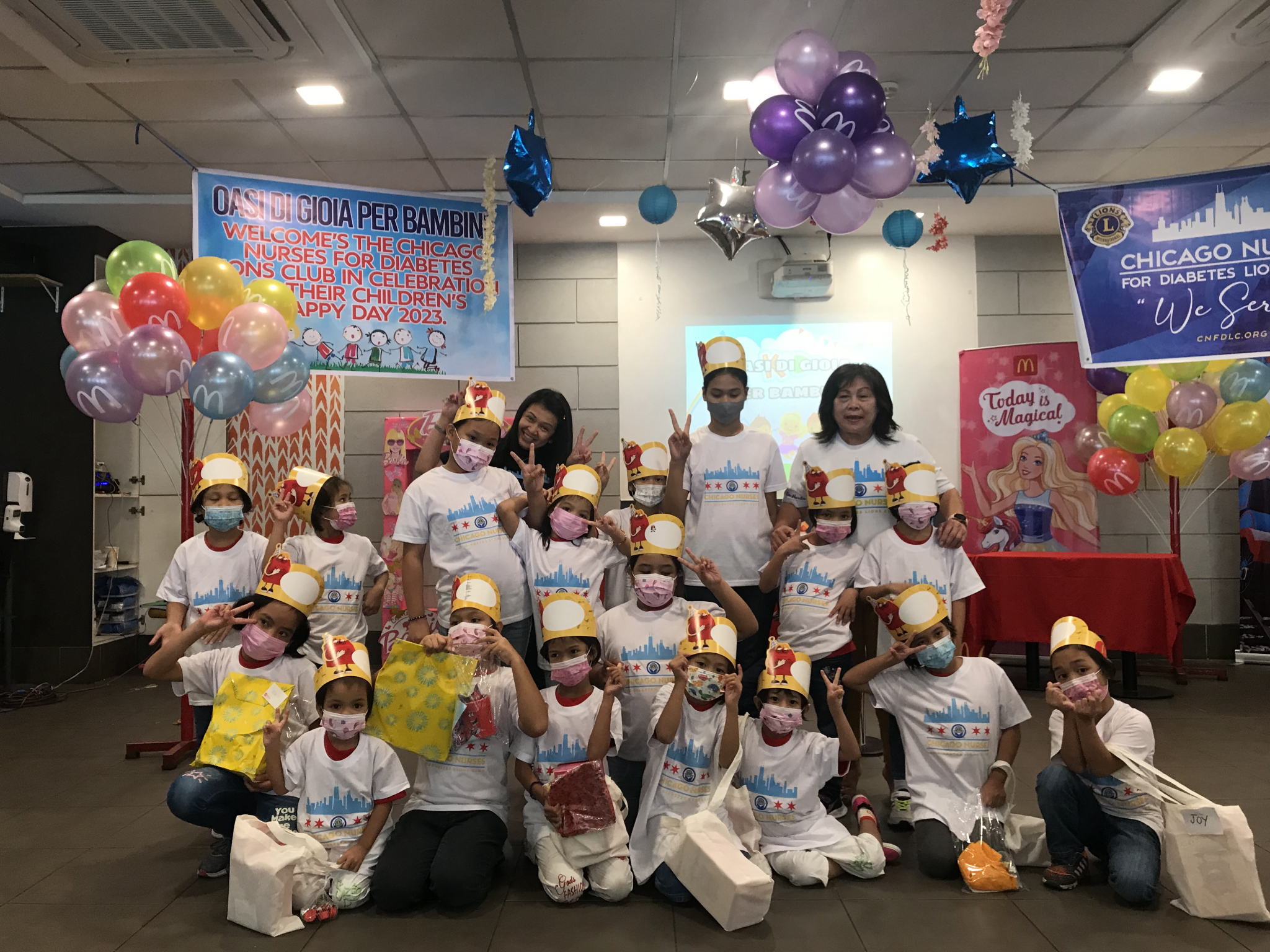 Lea Agaton
Hunger
CA1 – USA
On January 14, 2023, the Chicago Nurses for Diabetes Lions Club (CNFDLC) President Lion Lea Agaton sponsored a Children's Happy Day 2023 party for the 17 orphans of the Oasi Di Gioia Per Bambine from Muntinlupa, Philippines. According to the nuns, that day was the first time the children had experienced eating at McDonald's. Together, with the club treasurer, Marilou Dangalan, we also gave the children sandals and CNFDLC shirts especially made for them. After the party, we went to the orphanage where these children live. They have a nice dormitory built for them by the sponsor who is the owner of the Lyceum University in Alabang. The children study for free at this school.
In appreciation, the children showed their talents in singing and dancing. It was heartwarming when these kids hugged us and endlessly thanked us.
We also found a sponsor who will provide dental care to these kids through the sponsorship of Lea Agaton's niece,
Dr. Catherine S. Traquena of the DDSC Dental Center in Muntinlupa City.
CNFDLC plans to continue to help the orphanage in providing some of the children's needs.
***For safety, the children were not allowed to remove their masks except when eating.