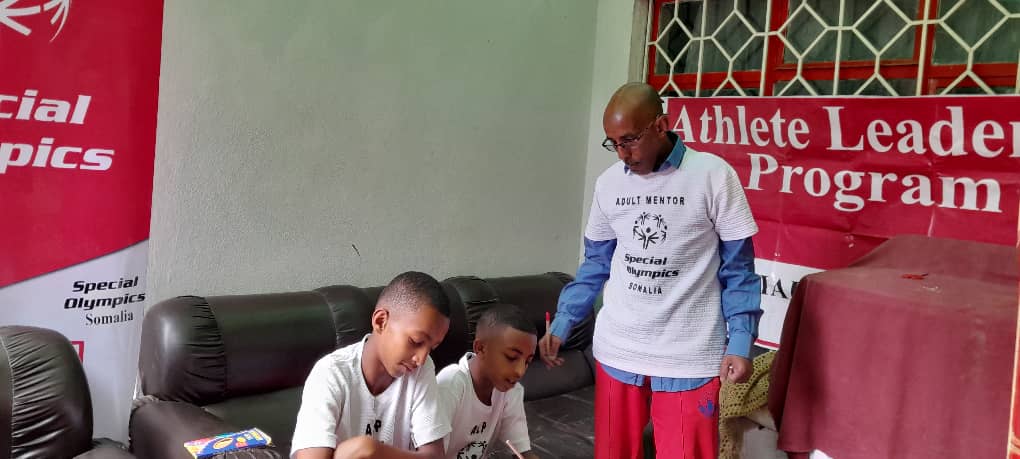 Yasir Yusuf
Special Olympics
CA8 – Africa
Athletes are the backbone of Special Olympics movement. However, many don't have the opportunity and the ability to express their views. Special Olympics Somalia conducted Athlete Leadership training in the G.mudug sub-program, to provide more platforms for athletes to build leadership capacity and air their views.
Made possible by the enabling funds of the AVSC it took place on 6 August with 10 athletes and 10 coaches, with each coach working with one athlete. The facilitators were Idiris and Mohamed Farah (Athlete and Special Olympics Somalia Board member) and Dr.Mohamed (National Director, Special Olympics Somalia.
The training was divided into two sections, namely "Speech delivering" and "Governance". The most interesting part was when athletes went in front to deliver their speeches. At the end of the training, the coaches and athletes were given the following assignments:
• All trained athletes have to go on practicing through the assistance of their trained coaches
• The trained coaches in the Galmudug sub-program much reach more talented athletes who would benefit from leadership development training
• One of the trained Athlete Leaders must be voted by their peers to serve on the G.mudug Sub Program Committee, and interact with Special Olympics Somalia Board and leadershAthlete Leaders grow in Somalia.
G.Mudug became interim SO Somalia HQ begining from 15 May 2022